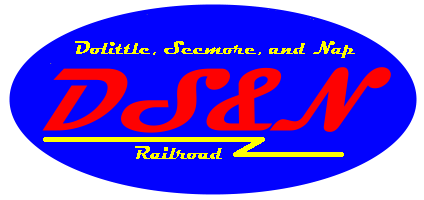 Operations Support April 26 through 28th, 2003.
Thinking Spring!
On this sixth visit to the DS&N by Moose Valley crews, we find things mostly intact from the brutal winter which has prevented any activity since December. The weather was warming and clear. Temperatures reached into the 70's by Monday, and some familiar heat kinks were showing up again.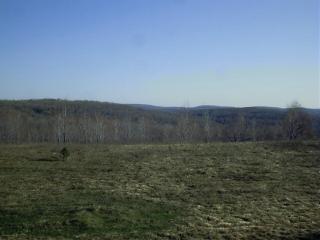 While the lower region was showing signs of spring, there are still no leaves in DS&N country.
The work started Saturday afternoon, with a good ballasting of the line from MP 0 to MP 10. Afterwards, all locomotives were started and checked. Only one of the three road units required a battery charge.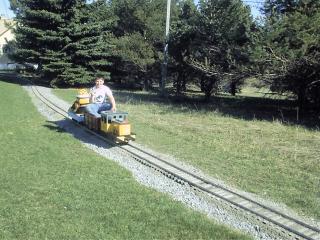 Engineer M. "Turtle" Agne backs the work train down to MP 40 at MP 8.
The following day, work, began in earnest at MP 40. First, track panels were loaded and moved to the work location.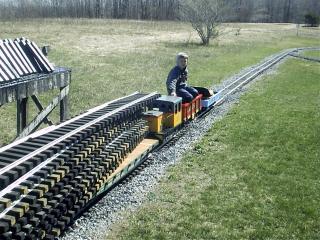 Engineer G. "Peeps" Agne works the 970 to MP 40.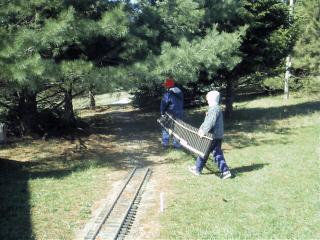 A track panel is unloaded and carried to the work site.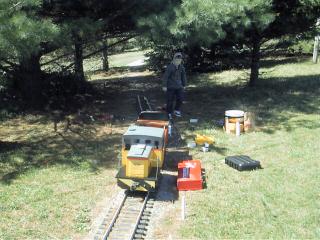 The 970 will be the first engine over the added trackage.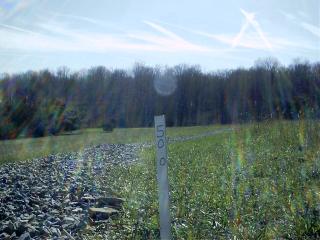 MP 50 is today's goal.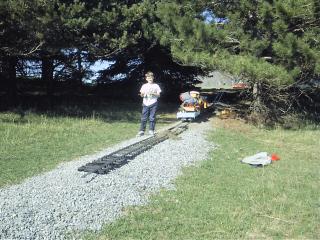 Work pauses for today after 9 panels have been laid.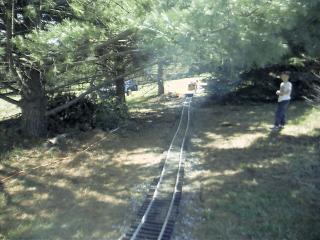 Through the forest and out to the other side!
On Monday, the following day, an additional two panels were laid at MP 49. The first road freight was sent out to pick up remaining construction supplies.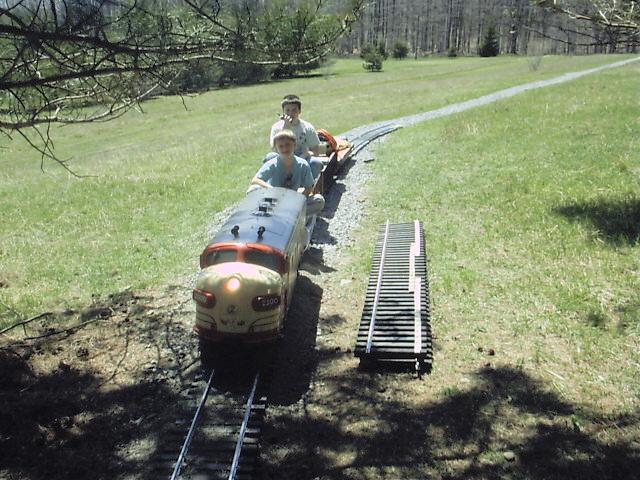 Here Conductor "Turtle" Agne radios ahead to the dispatcher on this westbound.
Other work performed this weekend, included reballasting and leveling of the switch at MP 27.8, as well as removal of a severe heat kink.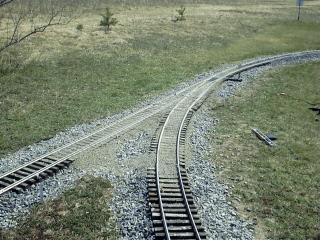 The switch at MP 27.8 received attention.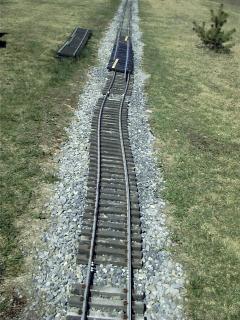 This kink was removed.
A load of ballast was also received, as the current supply was depleted.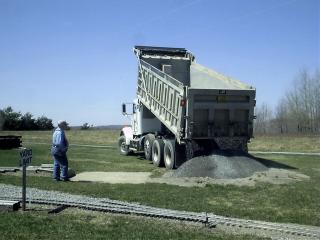 Superintendent E. Pruitt supervises the delivery.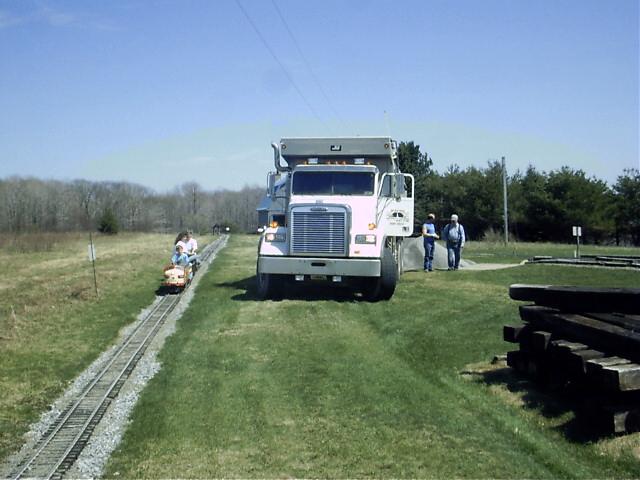 A revenue freight passes the obviously out of scale dump truck, as the driver is briefed on the purpose of the stone.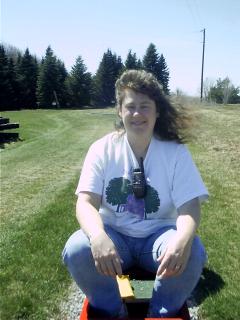 Conductor S. Agne rides the rear end as the train moves east.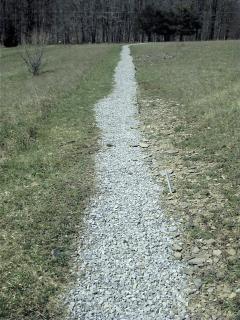 The next visit will cover this stretch.