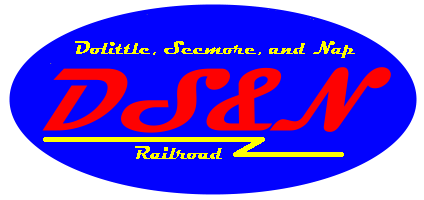 Inaugural Public Run Day
August 14th, 2005
A significantly new and different weekend on the DS&N! For the first time ever, the DS&N was opened to the public, during the conference of the Wellsville Addison and Galeton Historical Society being held in Galeton, August 12th through the 14th. The attendee's were all participants of the WAG Convention, and came to the DS&N to photograph and ride a WAG powered freight. DS&N crews put the final touches on the railroad on Saturday the 13th, in preparation for the event. The tunnel car shop was turned into our "station" with the addition of some safety stripe taping, and extra stone for the station platform. A water jug was set up in the picnic grove, with cups for our guests and the train was assembled and test run with no problems.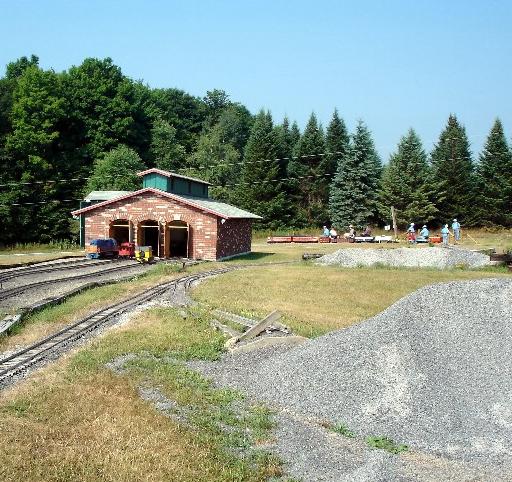 Photo by Dean Kaiser
The yard at Doolittle holds the 3 remaining pieces of equipment not in motion on the railroad for this event. In the background, Extra 2300 West passes the flagmen at the grade crossing with the first 3 conventioneers to ride.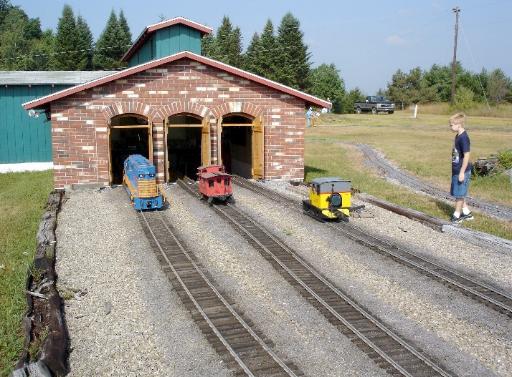 Photo by Dean Kaiser
Visitor Drew Kaiser from Coatsville, checks out GE 25 tonner #970.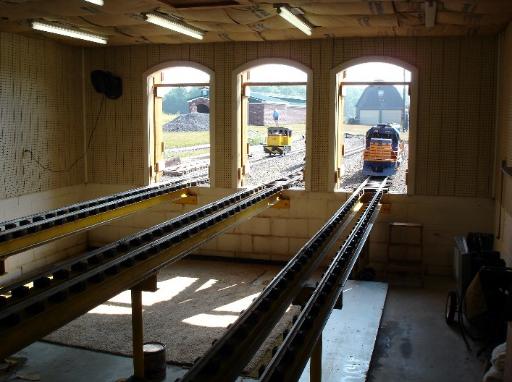 Photo by Dean Kaiser
Guests from the convention were allowed to tour the shops, and as this photo shows, the stall tracks were bare!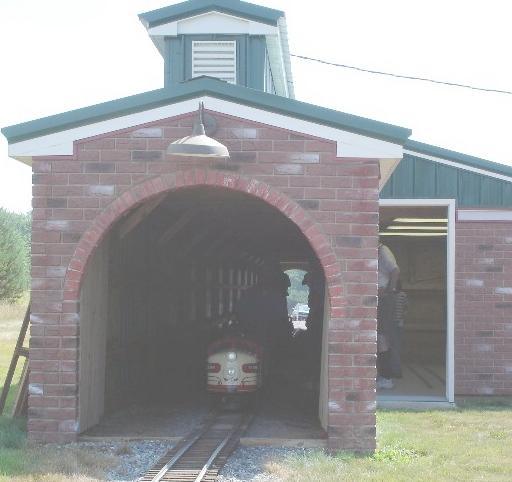 Photo by Dean Kaiser
Passengers boarded at the car shop, turned station, on this very hot and beautiful day.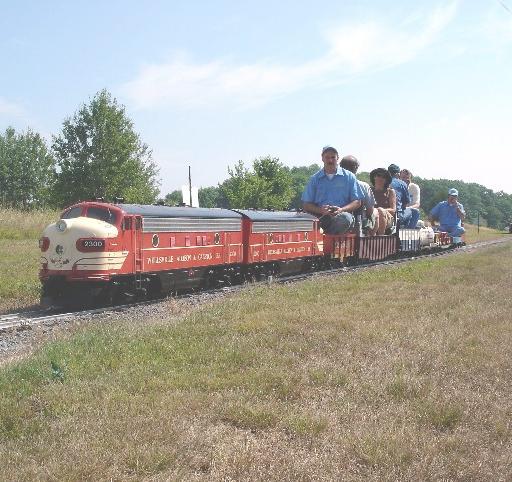 Photo by Dean Kaiser
DS&N Engineer M. Agne is at the throttle of 2300 with 4 passengers and 7 cars. Conductor K. Mazer brings up the rear.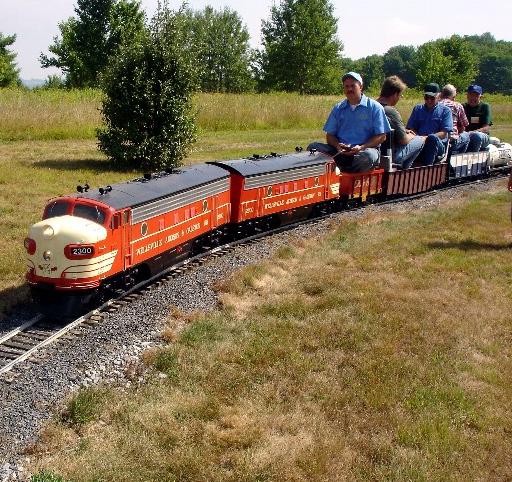 Photo by Dean Kaiser
At least 40 railfans attended the DS&N inaugural open house event, for a chance to see WAG engines in person again. We received many favorable comments, and despite some technical difficulties, seemed able to please the many die-hard WAG fans in attendance.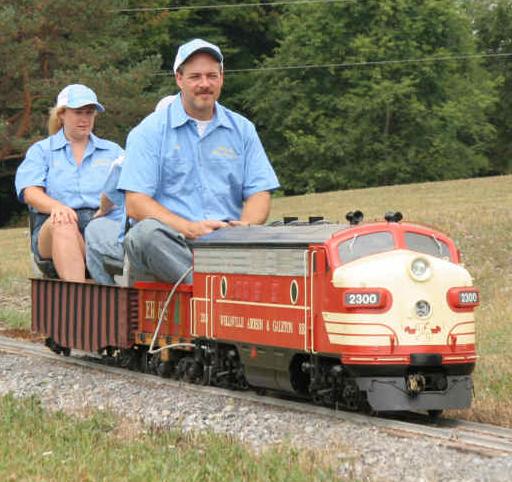 Photos by Ken Mazer
Here we see 2300 running back to the shop with only the crew on board.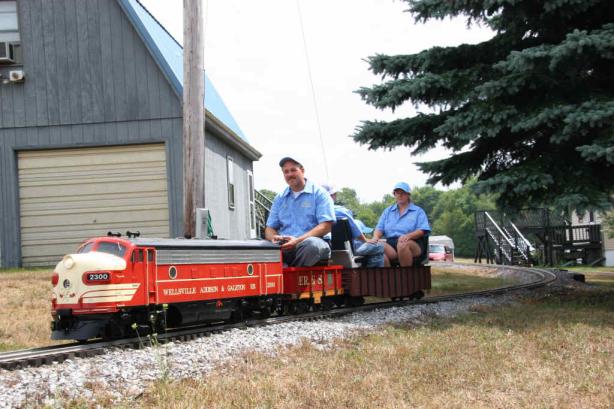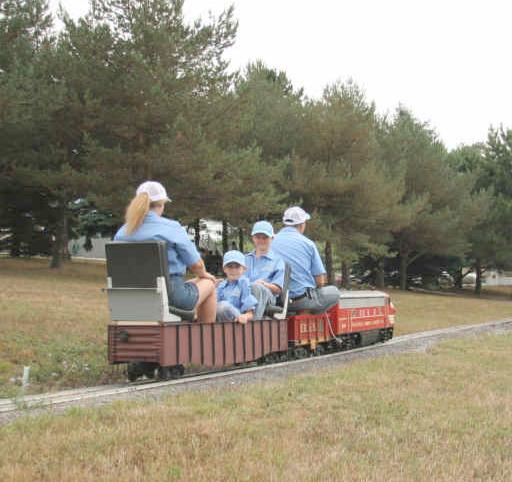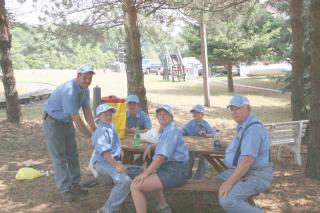 The entire DS&N staff wishes to thank the WAG Historical Society and all the attendee's for this opportunity to share our love of the WAG with you.