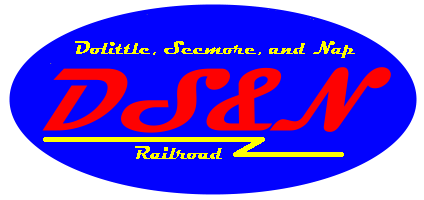 Public Run Day
October 4th, 2008
It has been three years since the first public event, during the conference of the Wellsville Addison and Galeton Historical Society held in Galeton. This time around, Galeton area churches were invited to bring their young ones, and ride the DS&N. Unfortunately, due to conflicting activities in town, turnout was less than expected. A new station platform, "Ruthville station" debuted and was the launching point for our train. Repairs to 241's control system were affected that morning, so for the first time we were able to M.U. all 3 units. These pulled the 10 car 8 seat train with ease. The guests were also able to enjoy the new Wig Wag installed at the grade crossing. Apple cider and donuts were provided by the parishioners, which added a nice touch to this perfect fall weather day.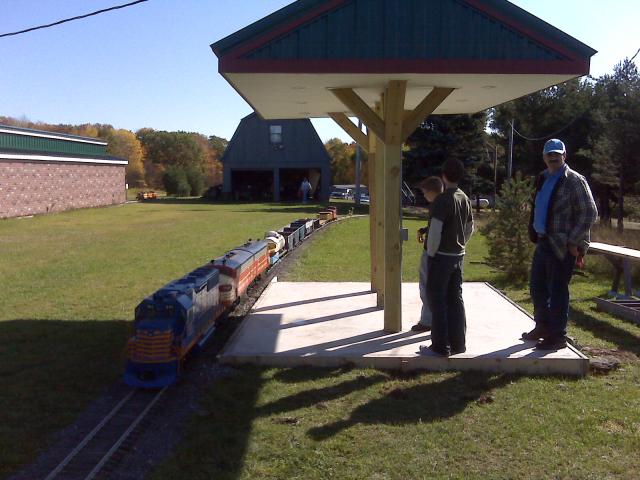 An early morning view of Ruthville Station, with Extra 241 ready to go East.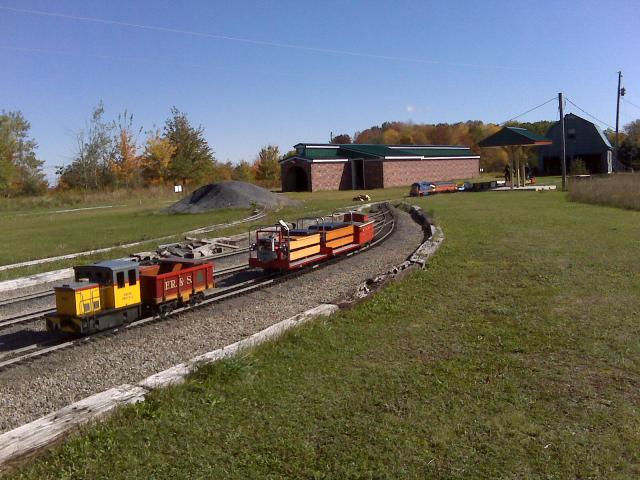 Only a few remaining pieces of equipment are unused this day.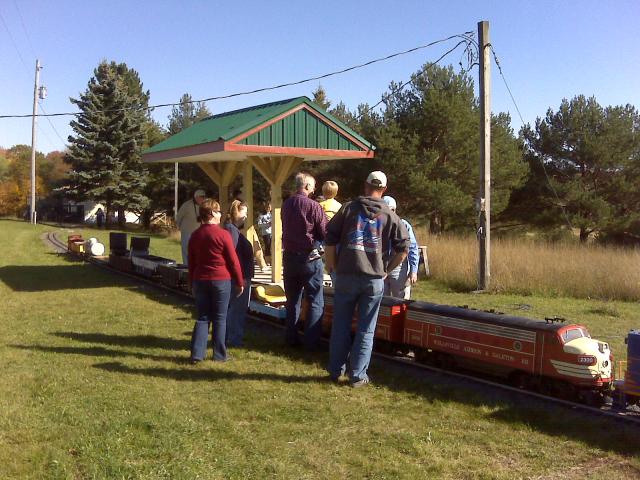 Lots of passengers milling about as the day gets underway.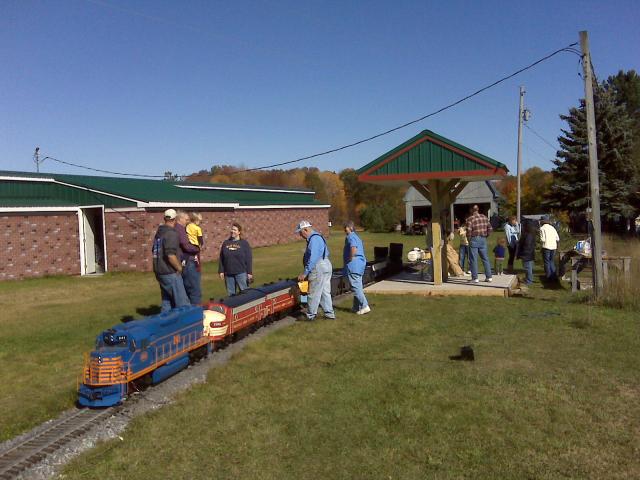 The train returns to Ruthville and guests depart.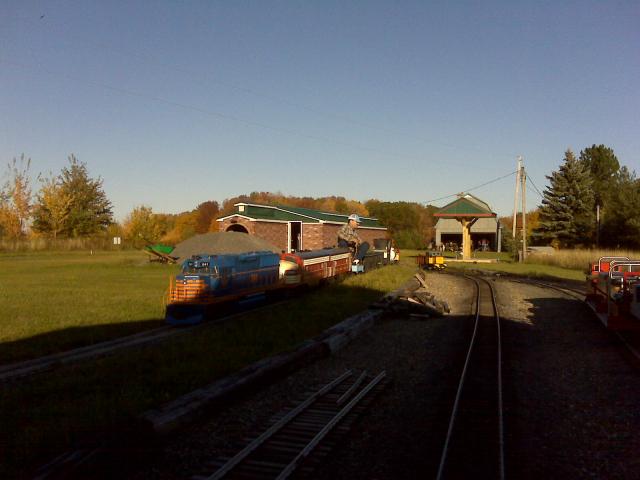 Sunday morning finds Extra 241 headed for the yard.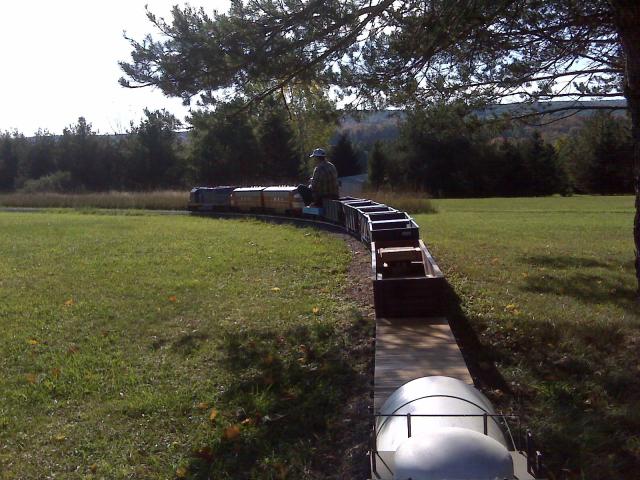 Engineer Gantz negotiates the curve at milepost 80.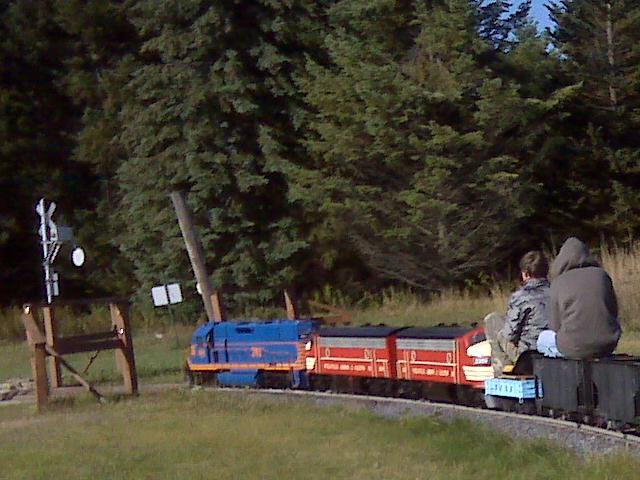 After a crew change, Extra 241E passes the new Wig Wag signal.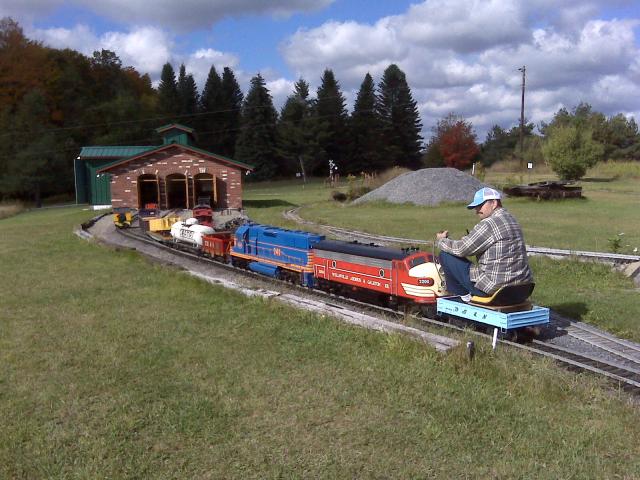 Once the train has arrived at the yard, it was broken up for the afternoon freight. Here we see some switching.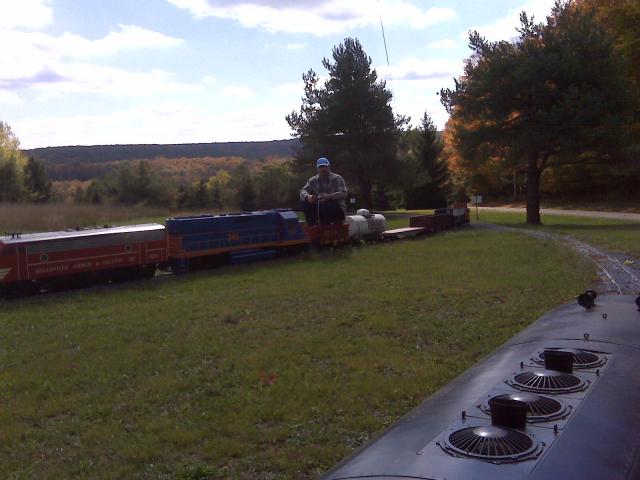 Westbound 2200 passes it's eastbound counterpart at mid day.
Thanks to everyone who came out and rode! God has blessed us all richly.