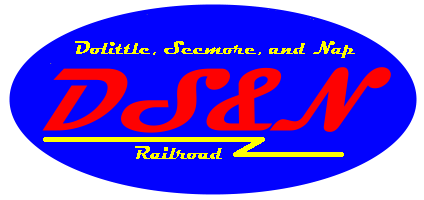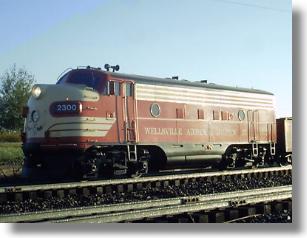 Wellsville Addison and Galeton F7-A #2300
The WAG, or "Sole leather line" as it was called (due to the tannery's it served), was a short-lived railroad which grew out of the Baltimore and Ohio's ownership of the Buffalo and Susquehanna railroad. The WAG served the northern extremity of central Pennsylvania beginning in 1954 on 91 miles of track with a fleet of unique General Electric ex-Ford Motor Company center cab switchers, and Electro-Motive Division F units. Number 2300 was one of the two F7-A locomotives which pulled the last train out of Galeton to Ansonia in 1979. The 2300 had an interesting life before the WAG as a Southern Pacific locomotive, and later after the WAG on Connecticut DOT.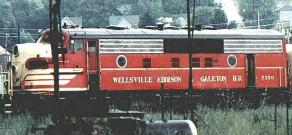 WAG F7-A #2300 at Hornell, NY. for rebuilding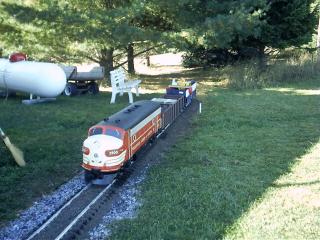 WAG #2300 on the DS&N
Our DS&N version of this WAG F7-A is from Backyard Rails of Wisconsin. Powered by the rugged Kohler Magnum M8, it features a full hydrostatic drive, with all axles driven. Control is via hand-held control stands attached to the MU receptacle. It operates today, less than a few miles from where the real WAG #2300 trundled through Galeton, moving the nations commerce.