Potomac Junction Pennsylvania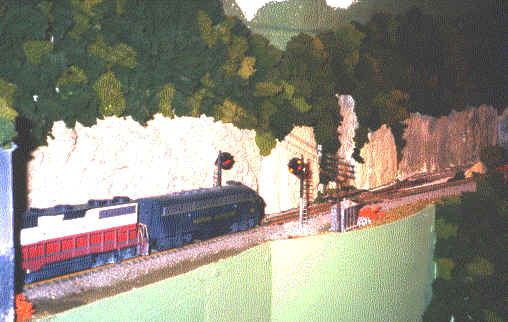 Potomac Junction is the location on the Moose Valley mainline, where trains diverge to take the Potomac Subdivision (as we see this train about to do), or go straight through to Hancock and the B&O. It is also the location of the Weeter Mining company spur (Weeter Industrial track) to Weeter Mine #1. This mine has been inactive for some time, but is being maintained by the company for redevelopment as a loadout.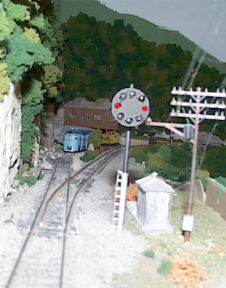 Weeter Mine #1 is one of the oldest structures in the Spring Garden area. Here we see the Moose Valley's Bicentenial units approaching the grade crossing which crosses both the Potomac Subdivision, as well as the Mainline Subdivision.