Moose Valley GE U-36-C #136
November 4, 2001
Here is a sneak peak at the next Moose Valley unit to roll out of the Berkeley Springs shops.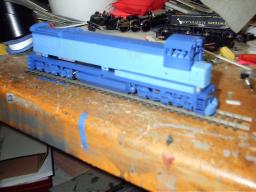 November 8, 2001
Here we see number 136 roll out of the shop for the first time. Still needed are MU hoses, ACI label and class light lenses.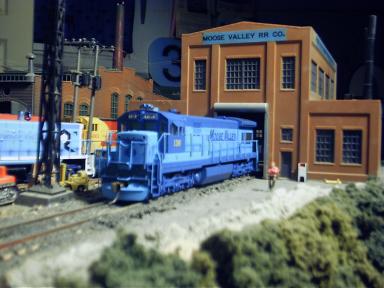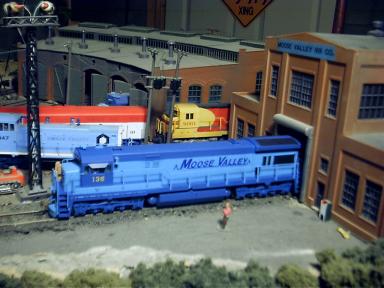 This is the first big GE in the Moose Valley stable. Note the black radiator grills and relocated yellow number to the cab side. The Radio Equipped stencil has been moved to the battery box where the numbers have been located previously. This unit will be assigned to heavy drag service.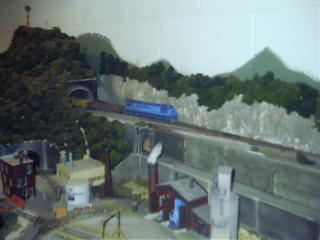 Here we see #136 going solo with it's first train, a clean up job from Enid, enroute to Greenspring.