Chip Syme's
Penn Central's Valley Division
Page 1
My railroad is modeled after the Penn Central's Valley Division, early 1970's to today's ConRail. My layout is 20' X 13', double track mainline and a branch line. Interlockings are controlled by individual towers. I have two main yards and a three-track interchange with the B&O.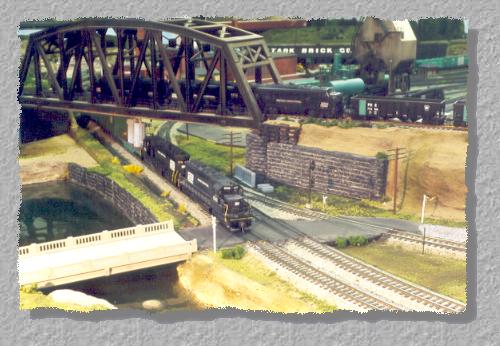 The interchange is on the branch line along with a "Y" track at each end. Other industries on the branch include a chemical plant (not a refinery) and a small stub track for an occasional car of lumber. There is also one passing siding to store a unit coal train in case the B&O can't handle it or in case of loading problems at the mine off this division. The Chase Secondary track has a speed limit of 30 mph and uses the manual block signal system to enter and leave the railroad. No six-axle engines are permitted. The passing siding has a speed restriction of 10 MPH, due to years of neglect, bad ties and small rail (code 70). The line only sees a local daily with the B&O puller as a "called-when-needed" train.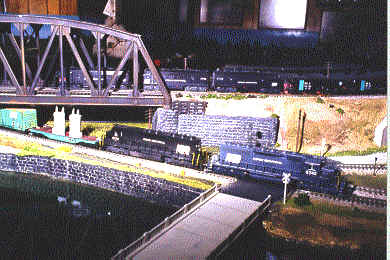 Click the Tunnel to proceed.
This site maintained by Mel Agne