Chip Syme's
Penn Central's Valley Division
Page 4
At the entrance to the yard, there are three hidden storage tracks that hide my Santa Fe F45 and FP45 with a stack train. The other track hides the occasional visit of the CR business train. My railroad is operated as the real thing.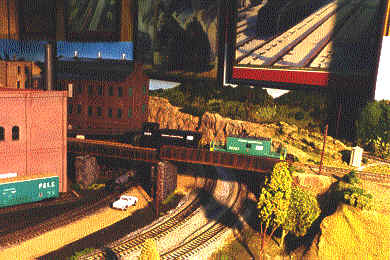 A Sperry Rail car occasionally makes track inspection runs. Then, in the summer months, one track will be taken out of service for the tie gang to work on those areas where the Sperry car found defects. MOW cars and equipment are moved in. All MOW equipment is rotated around the railroad in this way.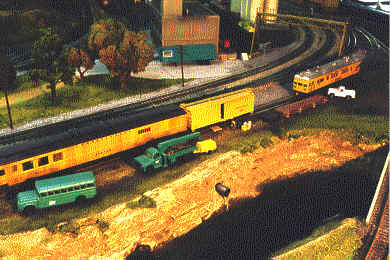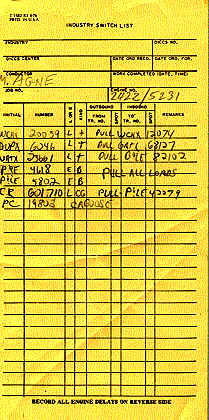 An Example of a typical Switch list used during operating sessions.