Major Line Changes Planned!
Moose Valley to Expand Route Miles
in Territory Served.
August 1978
By Joe Blousnovice, reporter.
It is not by coincidence that the Moose Valley's status as a through-haul carrier is amongst the highest in the railroading arena. So it will come as a surprise to no one to learn that a major construction project is now underway, which when completed will approximately double the mainline trackage of the Moose Valley. The following photographs and captions will track the progress of this project.
Inception date: 6-12-98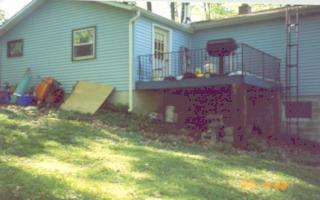 The existing basement and model railroad "lid".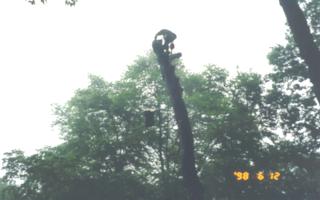 Ground breaking begins with excess tree removal.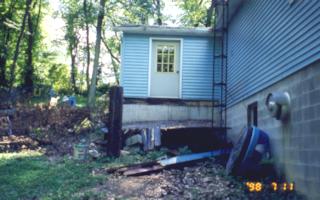 Demolition of the porch creates the first construction mess.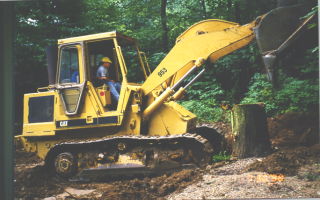 Heavy equipment prepares the way for the mining operation.

Opening of shaft number one commences.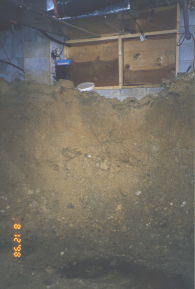 Inside the mine, the great Moose Valley barrier
near New Windsor is uncovered. This will be the
point at which the mainline will diverge.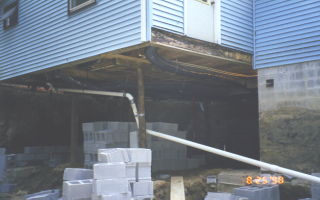 After subterranean excavation has been completed,
footers are poured, and 22 tons of block are brought in.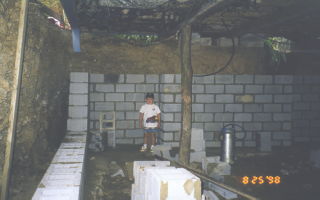 Additional "territory" for the Moose Valley begins to
take shape. Road Foreman of Engines M.T. Agne,
surveys the situation.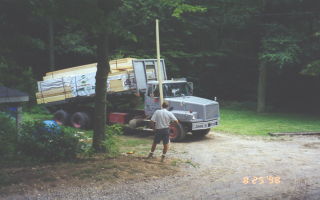 Lumber is delivered for the B&B department.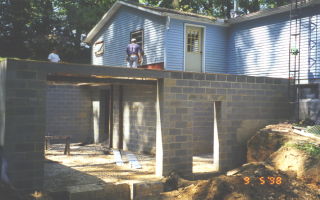 Moose Valley employee's M. Agne and K. Close from
the Bridges and Buildings (B&B) department begin
construction of the "lid". In the foreground, the new
entrance to the Moose Valley Shops offers generous
clearances for rolling stock.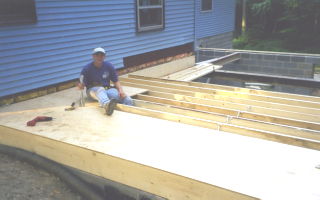 Employee K. Close sets bridging on the first floor deck.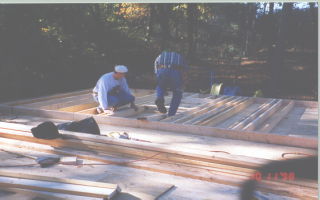 With the first floor deck on, wall construction begins.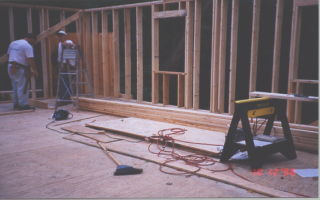 Walls are now up, and corner bracing is in progress.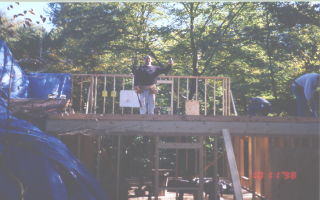 The second floor deck is now up, and walls are going up.

The second floor complete, the existing house roof is
opened up to reveal the original walls and ceiling so that
the "Dispatching Office" floor and walls can go on. No
Rain please!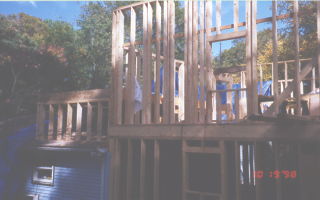 All floors are now up. Next, the roof begins.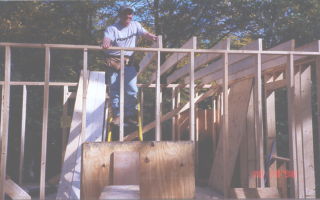 B&B Supervisor K. Close observes the view from
what will be the attic.