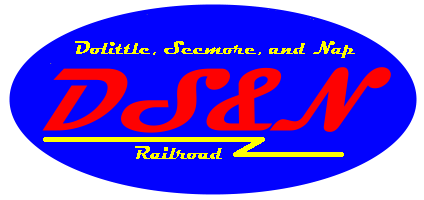 DS&N News and Official Information
August 14th, 2005. The first ever public open house was conducted as part of the WAG Conference in Galeton, PA. Click Here for details.

September 2004 - The engine house has received a badly needed coat of paint. The work was done by the Superintendent's wife.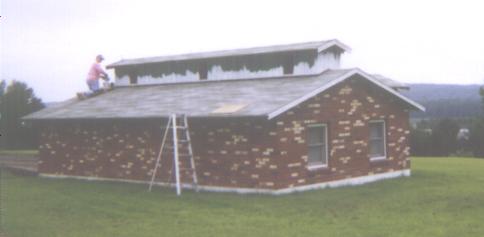 October 2004 - The new car shop and tunnel has been constructed. At 100' long it is the largest building on the line. The photos below show various stages of construction. MP 130 is now inside the tunnel. Our B&B contractor J. Miller built the structure, and took the construction photos.
August 03 - The new pedestrian bridges are under construction and nearly completed. Built under contract by a commercial builder, the two bridges located at MP 27 and MP 30 facilitate safe passage over the main line. Valuation photos taken near the end of the construction project are below.
Click for a larger picture
August 03 - A new site devoted to Backyard Rails products has been created here.

December 02 - Discover Live Steam has awarded Ken Mazer the top prize of a pair of Mountain Car Company 1/8 scale trucks as a result of winning the photo contest. Top honors were awarded to him by a panel of judges coming mostly from the railroad supply industry. Mazer won with a photo taken on the DS&N division last September, when he photographed his own train X241W against a clear blue sky, with GP-50 #241 in the lead, and F-7A 2200 trailing. View the results on-line at http://discoverlivesteam.com
A useful group for discussing diesel propulsion in 1/8 scale is found on Yahoo Groups. Started by a Union Pacific conductor who owns a Backyard Rails GP-50, this active group is a friendly place to throttle up!
The Wellsville Addision and Galeton Railroad still has a loyal following. The WAG historical society is a web based cyber society with free membership.